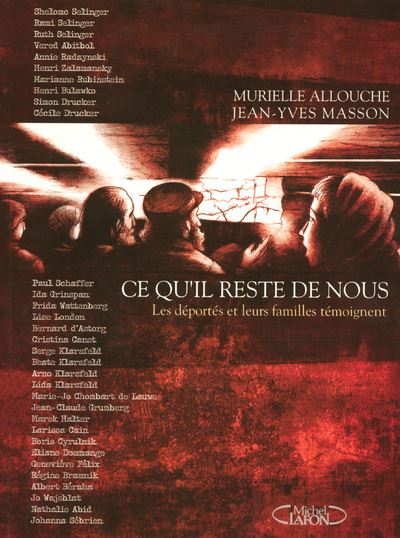 What remains of us, collective work under the supervision of Murielle Allouche, Michel Lafon Publishing
Murielle Allouche, the author of this book, contacted me in 2004 to write an "open letter" in a book bringing together testimonies from families marked by the history of the Shoah.
The book includes testimonies from anonymous and more publicized people, such as the Klarsfeld family or the psychiatrist Boris Cyrulnik.
The idea of this book was to compare over three generations the experiences of survivors or witnesses of this period of history with those of their descendants.
What can a survivor pass on ? How do subsequent generations manage to integrate this traumatic experience ? How is memory transmitted from generation to generation ? These are the questions addressed in this book.
While today, the voices of the third generation, of which I am a part, are beginning to be heard, Murielle Allouche was one of the first to give voice to us more than fifteen years ago.